Hira Industries Wins Star of Manufacturing Award
THE BIGGEST AND MOST SUCCESSFUL BUSINESS COMPETITION IN THE MIDDLE EAST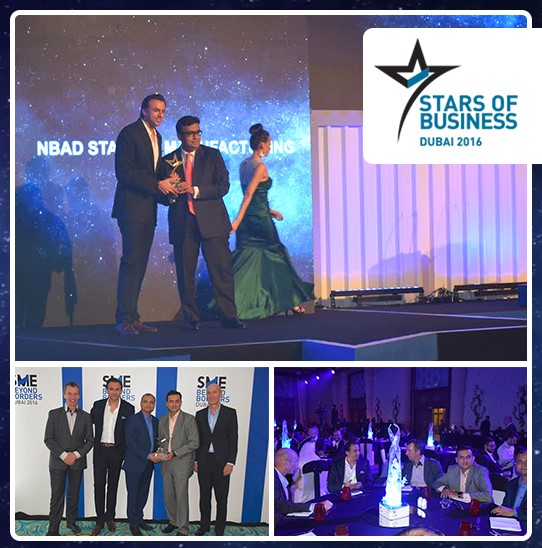 It is our pleasure to announce that we have been awarded as "Star of Manufacturing" for the year 2016 by NBAD Star of Business awards organized by CPI. The award ceremony took place on October 27th at Atlantis Hotel, #Dubai.
Created a decade ago, the Awards are all about motivating the nation's 300,000 SMEs. They reward the thought leaders and the innovators who aspire to change how things are done.
Stars of Business is fair, scientific and audited.